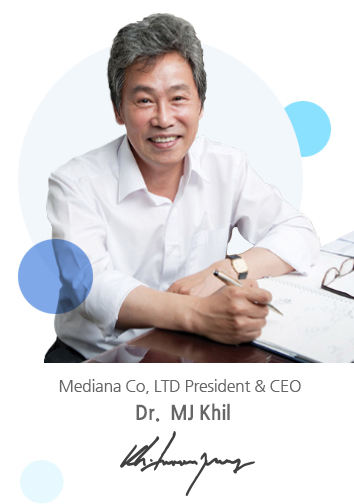 Healthcare Solutions You Can Trust

Founded in 1993, MEDIANA Co., Ltd. is a specialized manufacturer of medical devices which and is exports ODM as well as our own branded products all over the world. Mediana is continuing in its efforts to become a truly global market leader in the medical equipment industry. Through continuous research and development investments, Mediana is working to become a true global market leader in the medical device industry by developing new products such as monitor/ defibrillators,
AEDs and patient monitors that form a major product line today.
Our mission is to satisfy customers' needs by developing, manufacturing and selling products that can contribute to human society based on medical technology that measures vital signs and revitalizes heart function. Mediana will continue to provide creative technology to diversify our products, and to provide better medical solutions to create synergies and to achieve our goals.

Thank you.